Ecommerce Affiliate Software Checklist – How to Select the Best Solution for the Job
Finding the right software to manage an ecommerce affiliate program in-house that matches both budget requirements and business needs is an essential priority for brands. To reduce the workload and ensure brands have the insight to make the best software decision for their business, we've put together a helpful checklist. This can be leveraged to simply secure the right ecommerce affiliate solution to drive growth both today and in the future.
Identifying, evaluating, and comparing software can be a time-consuming endeavor and one that should not be taken lightly. Here's why. On average 37 percent of software spend is wasted by companies which equates to roughly $30 billion in annual misused spend. It's a frightening stat, and an unfortunate reality for many brands.
With this ecommerce affiliate software checklist, you'll be well equipped to: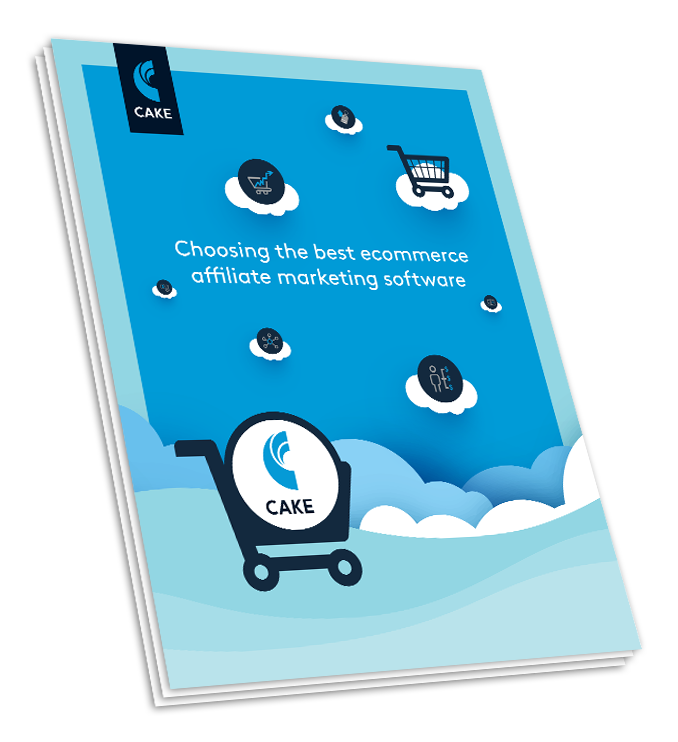 Define your leading business objectives and goals.
Determine the ecommerce affiliate product features needed for success.
Compare multiple ecommerce affiliate software providers to make the best decision.
If you're looking to:
Learn how to increase online sales and profitability with CAKE's Ecommerce solution —> Read this blog
Gain an understanding of ecommerce trends in 2022 and beyond —> Check this out
Build a performance marketing program resilient to economic fluctuations —> Explore this blog